Nancy Anderson Designs is this months featured shop at the On Fire for Handmade Gift Guide. You will find stunning, handmade creations you will love to wear! Everything you can imagine to adorn yourself from Head to Toe. Must have pieces for every jewelry box!
Jewelry….do we need it? Do we love it? I think most women enjoy wearing a beautiful necklace, the perfect bracelet, or a special pair of earrings. I have been designing and creating jewelry for seven (plus) years. Designing is an enjoyable, creative challenge. Attention to detail is an important component to the process. I love variety so my designs are mostly one-of-a-kind, ranging from classic to bling, to ethnic.  Jewelry is for fun, compliments, enjoyment, and to enhance what one is wearing. That is my design goal. Nancy Anderson Designs wants you to have the very best quality jewelry that you will love to wear!
Nancy Anderson
Owner/Designer
"My name is Nancy and I am the owner and designer/operator of Jeweled Designs by Nancy Anderson.  After retiring from teaching a door opened and I found a wonderful new interest. I had always loved decorating gardening, playing with color but had never discovered an outlet for that passion.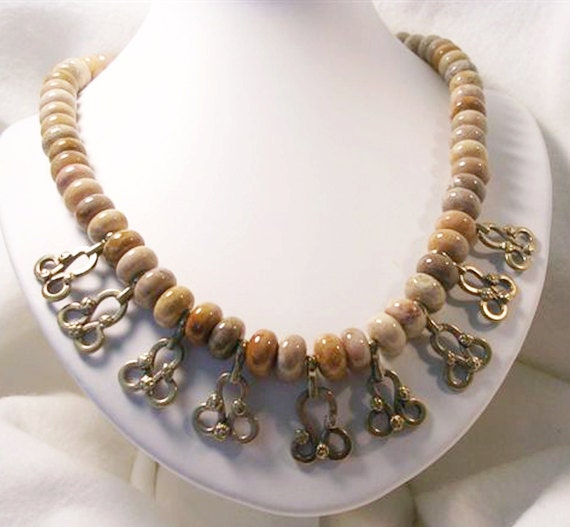 Along came a gift of beautiful jade from my parents trip to China. What to do? Happily the Signed up for a class and now I have a closet, and then some, full of beautiful gemstones, antique silver pieces, pearls, ethnic beads, etc.
All, of this to choose from when creating, for the most part, one-of-a-kind necklaces, bracelets, and earrings.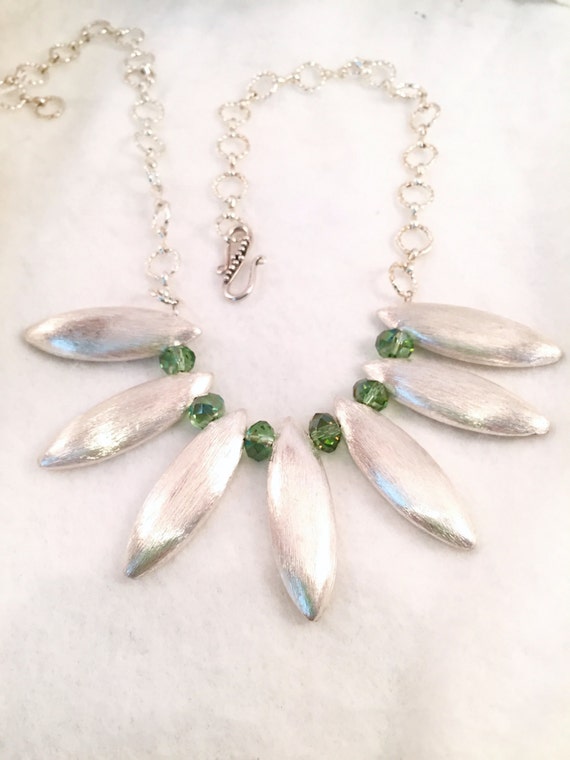 Passion for Jewelry
I am proud of my attention to detail which I learned in the beginning and is a benchmark to all of my designs. This new creative avenue for me covers seven plus years.
Time passes quickly. I continue to learn and to love what I do. Who would have thought retirement could be so much fun."
Around the Web
[ilink url="https://giftguide.onfireforhandmade.com/vendors/nancy-anderson-designs/" style="tick"]Return to My Shop Here[/ilink] or [ilink url="https://www.etsy.com/shop/nancyandersondesigns" style="tick"]Visit my Etsy Shop[/ilink]
Returns and exchanges – Your satisfaction is important.
Payment
PayPal or credit card. Special arrangements are available for checks or money orders. Please contact me if you prefer to send a check or money order as the method of payment.
Shipping
All items shipped USPS First Class mail. UPS shipment available upon request.
If you are interested in earrings or a bracelet to match or complement a purchased piece, special orders are available. To provide special care to each piece Items will be shipped in individual boxes. One note as to care of your necklace……some items are strung on a strong thread so hanging such items on a jewelry tree will, over time, cause the thread to stretch.
Step out in style with a beautiful, handmade jewelry piece by Nancy Anderson Designs!
[ilink url="https://giftguide.onfireforhandmade.com/vendors/nancy-anderson-designs/" style="tick"]Return to My Shop Here[/ilink] or [ilink url="https://www.etsy.com/shop/nancyandersondesigns" style="tick"]Visit my Etsy Shop[/ilink]