Gifts for Her Contest Results are in.
Congratz to Anita Collins of Break it Up Designs our winner! You will find beautiful handmade Mosaic Art in her Shop!
Take a minute to visit all the awesome shops that were entered in this contest! You will find everything from A to Z here at the On Fire for Handmade Great Finds weekly contest!
Jewelry, Decor, Cards, Fashions and more.. all Handmade by some very talented Artisans. Shops from Artfire, Etsy, Handmade Artists and Zibbet just to name a few! On Fire for Handmade Loves to Promote YOU!
Every week new shops are featured for your viewing and shopping pleasure. Simply click on the picture of the item you like best to vote. Help support your local artisans this year and Shop Handmade for all your needs!
Our Winner for this contest Break it Up Designs! Find Anita on Etsy, Gift Guide
Gifts for Her Contest Winner Break it Up Designs. Our Winner from Gifts for Her Handmade Finds! You will find beautiful handmade Mosaic Art in her Etsy Shop!
As my shop name implies, I started all this with a broken item, namely a favorite flower pot given to me by my son. 2 frisky cats broke the pot and I tried to come up with a way to salvage the broken china, which was beautiful. I designed a plaque from the pieces and the ideas kept coming. Birdbaths, tabletops, flower pots and stands, house numbers and then frames, coasters, lazy susans, switch plates and more.
Most of my products are one of a kind and all are handmade pieces of my own design. I use a variety of glass including hand cut mosaic tiles,stained glass, Beach/Sea Glass, Abalone Shell, glass and stone tiles, re-purposed china and glass beads in a variety of styles. Many of my frames incorporate recycled, upcycled or re-purposed materials such as stone tile, pottery and glass. I try to salvage materials that otherwise might be wasted by giving them a new purpose.
About the Artist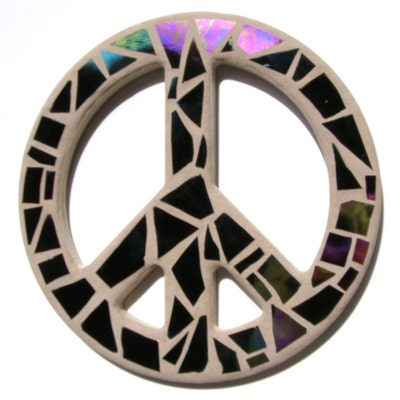 I love working with mosaics and glass. Anita discovered mosaic art after a beloved flower pot was broken. She wanted to use the broken pottery in some way and created a beautiful mosaic plaque. Breakitupdesigns is the result of that experience!
For the past several years, I have been working with a va riety of materials to create original, usable art. Pottery, tumbled glass, shell, stone and stained glass a few of my favorite materials.
From these, I have created flower pots, bird houses, bird baths, picture frames, trays, coasters, switch plates, Christmas ornaments, peace signs and more.
I am always looking for new materials to incorporate into my pieces. All of my designs are my own and most pieces are One of a Kind.