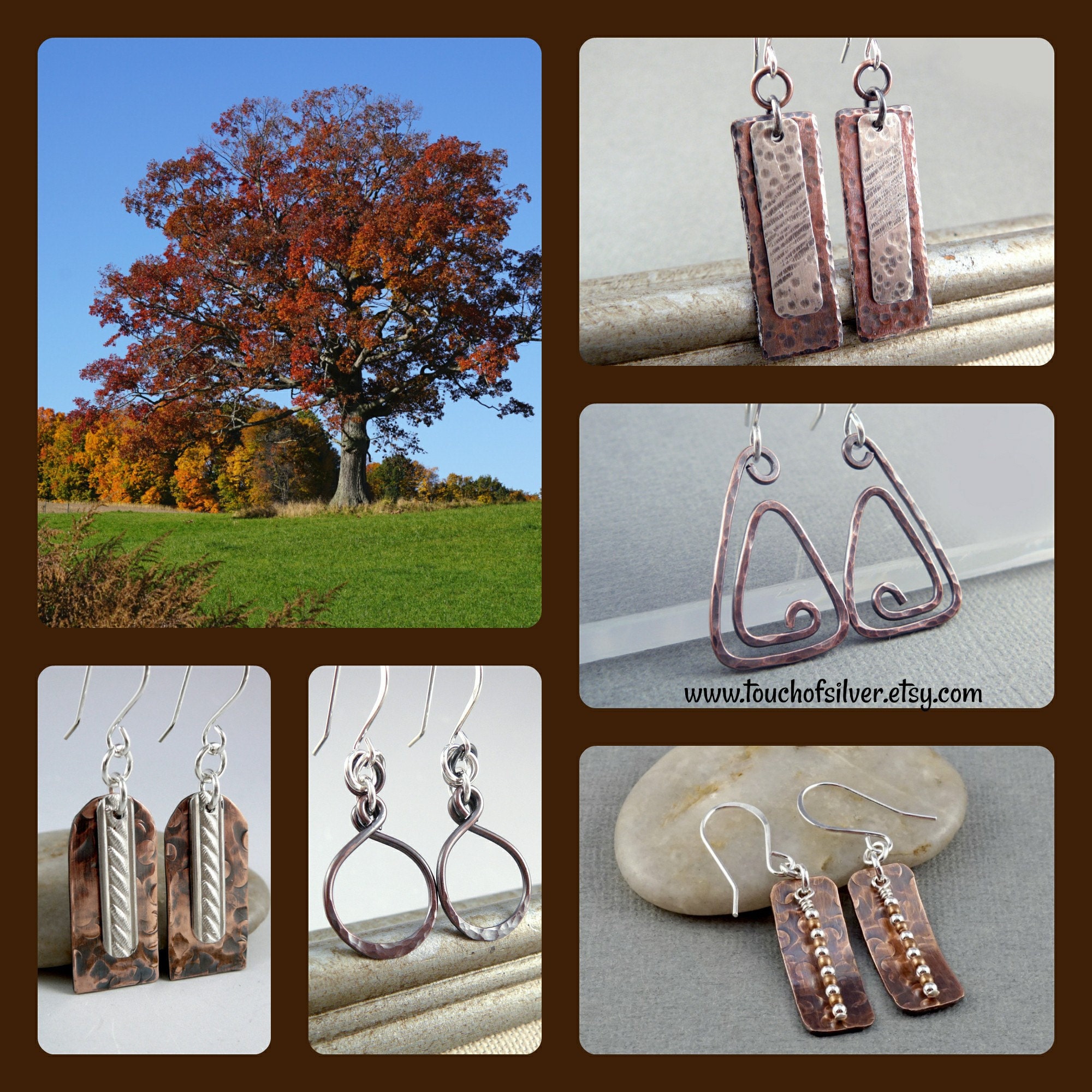 Our Featured Shop of the Month is Touch of Silver. Here at the Handmade Gift Guide Marketplace we feature one of our fabulous handmade shops each month. Barbara Sadler Swinton of Touch of Silver is our featured vendor this month!
You will find handmade artisan dangle earrings, leather bracelets for women or southwest jewelry in this shop.
Barbara uses high quality materials including argentium sterling silver (the non-tarnish silver), pewter, and gold-filled components.
Most bracelets and necklaces have extender chains which allow them to fit a range of sizes, making your purchase of jewelry gifts a breeze.
Barbara is On Fire for Handmade!
Barbara Sadler Swinton 
The jewelry I create is inspired by nature and art. My many years walking the shores of Jones Beach on Long Island, my college years hiking and skiing the mountains of Vermont and the more recent vacation times in the Adirondacks all provide inspiration when I am in my studio.
My enjoyment of art, particularly the Impressionists, with their use of color and light also provides additional background for creativity when I sit down to create a new piece. Whenever we travel, searching for new beads is always on the "to do" list. I've collected beads from Toronto to Vienna and they have all found a home in my creations.
Featured Shop
Touch of Silver
You've landed in the right spot if you're shopping for handmade artisan dangle earrings, chain necklaces or southwest jewelry. Using high quality materials including argentium sterling silver, pewter, and gold-filled components, assures you that your new jewelry will have a long life.]
All of my earrings are made with hand formed ear wires and many choices include hammered sterling. One of a kind sterling chain necklaces abound, using glass, ceramic and gemstone beads with an adjustable fit.
I enjoy combining turquoise, silver, copper and the earthy gemstones in my southwest jewelry. A Touch of Silver will help brighten your day… Quality Handmade jewelry you will love to wear!
Around the Web:  Facebook  Pinterest  Google+  Etsy
---